woof Guro Crafty et al:
Ron Balicki shared that with me back around '96-97. It wouldn't surprise me if he got it from Erik Paulsen.

as Ryan is guessing, i'm guessing the same... thank you for the info!
-----------------------------------------------
some more animated GIF's:
BFC (Bellator Fighting Championship) 6 - Yahir Reyes X Estevan Payan - 5/8/2009 - Reyes with a spinning backfist KO of Payan.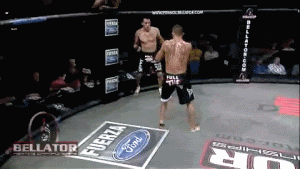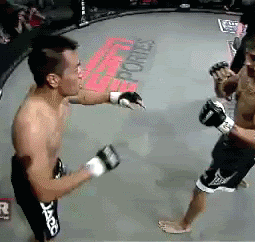 speaking of Bellator, if the above is in the lead of KO of the year, check out what should be in the running for submission of the year below:
BFC (Bellator Fighting Championships) 5 - Toby Imada X Jorge Masvidal - 5/1/2009. Imada with an Inverted Triangle Choke.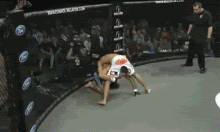 speaking of spinning backfist KO's... i don't know the venue/fight nor the fighters, but 'blue' goes for a left hook, 'red' counters with a spinning backfist for the KO.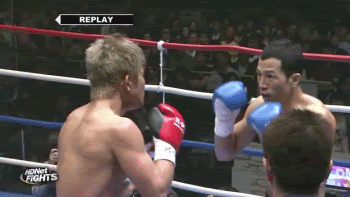 NOTE: my thanks to the unknown GIF maker(s) of the above 5 pix.