2023 Open Dog Brothers Gathering of the Pack ®
Saturday, September 23, 2023 – Holy Grounds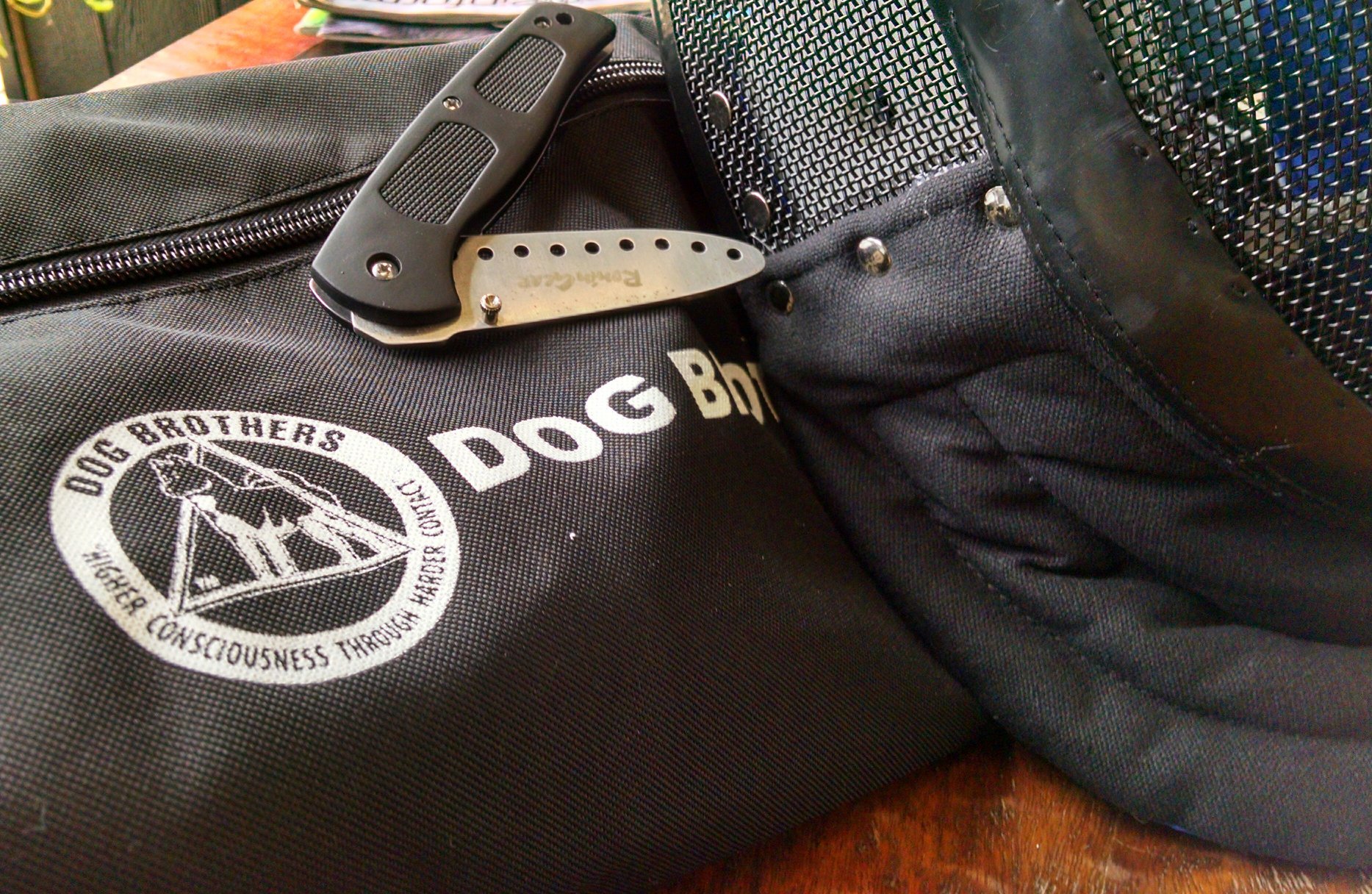 ---
Let the howl go forth!
Date: The 2023 Dog Brothers Open Gathering® is scheduled for Saturday September 23, 2023.
Start time: Fights Start 10am.
Fighter Donation: Fighters $50. Spectators $10. Whether you are fighting, watching or just want to support the Fighters/Dog Brothers, all support welcomed.
First: Pre-register. This must be handled in advance. If you are not on the registered list of fighters – you do not fight. To pre-register, please fill out the form at the bottom of this page.
Second: Whether you fight or just watch, as always – No suing no one for no reason for no reason for nothing no way no how. Only you are responsible for you. Protect yourself at all times. One rule only – be friends at the end of the day.
Third: NO RECORDING PLEASE! Fight footage will be recorded the day of and will be available through the Dog Brothers Martial Arts Association.
Fourth: Attention all Full Dog Brothers, nominations for ascension can be discussed on the Tribe Members Forum.
Contact: Any additional questions contact "Fu Dog" Mark O'Dell through FB Messenger
Higher Consciousness through harder contact"®
Woof!!
---
Fighter Donation
---
Please Fill Out The Registration Form:
---
Registered Fighters