Dog Brothers Gathering of the Pack
Dog Brothers Open Gathering of the Pack
Saturday, September 22, 2018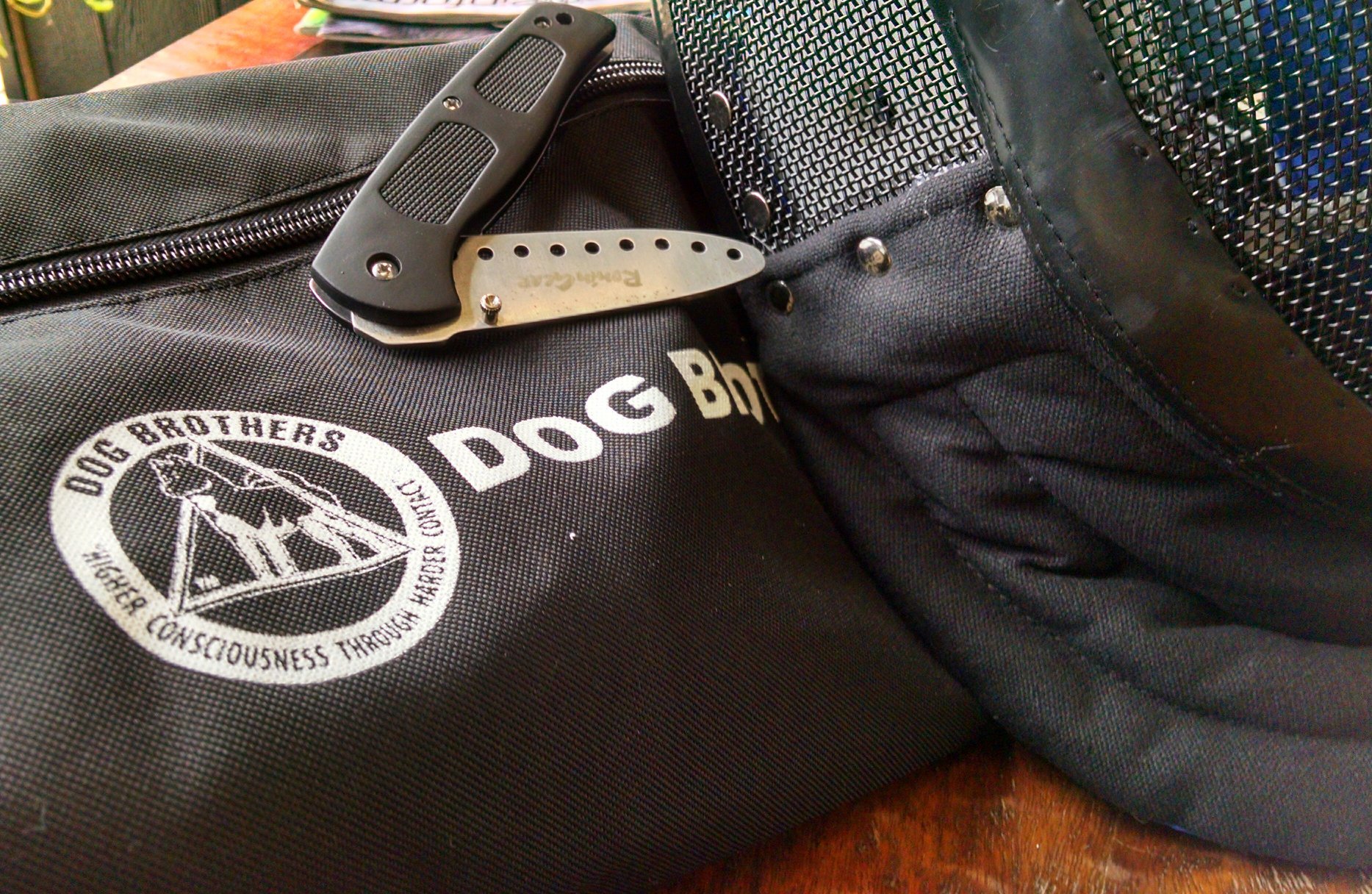 Location of 2018 Open Gathering has changed!
The challenge of hosting events in public locations are the unforeseen obstacles. We recently learned the Holy Ground has been seeded and taped off by the city. We have no desire to create bad blood between us, the local residents and/or the city, by tearing up the park, so we've decided to move the Gathering down the hill, across the median and to the park the next block over.
Do we have any volunteers willing to hang out at Bi-Centennial Park for a little bit to assist those who didn't get the memo?
A link to the new location is provided below
Other than this – we're golden. See everyone Saturday!
====================
Let the howl go forth!
The 2018 Dog Brothers Open Gathering is slated for Saturday, September 22nd
Because at the park we have no location costs and associated expenses, there's NO REGISTRATION FEE!
We do have a cameraman though. Any contributions to help pay for his services are gratefully accepted BUT not mandatory. Oh, also, we might get shirts made, so bring a couple of bucks for that too. Just in case.
Remember, at the Holy Ground:
There are no restrooms.
No changing rooms.
No water fountains.
No bleachers or benches for people to watch.
Parking is limited– get there early to have sufficient time to find a place to park.
Subject to the weather.
Subject to being shut down by the police.
To participate there are only THREE rules.
Rule #1: Sign the waiver and register. This must be handled in advance. If you are not on the registered list of fighters – you do not fight. You can go to the following link to see if you're listed: http://dogbrothers.com/phpBB2/index.php?topic=2687.0
Rule #2: Whether you fight or just watch, as always –
No suing no one for no reason for no reason for nothing no way no how. Only you are responsible for you. Protect yourself at all times. One rule only – be friends at the end of the day.
Rule. #3: NO VIDEO CAMERAS PLEASE!
"Higher Consciousness through harder contact" (R)
Woof!!
Fu Dog.
Member of the American Tribal Council of the Dog Brothers