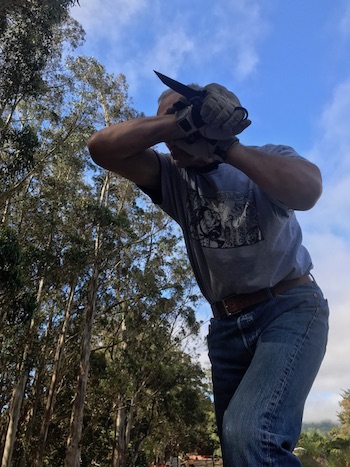 Woof All:
Here are some renders of the military version (i.e. double edge) of the first knife from Akita Tactical– "The Akita". Unlike knives with a straight blade put on a handle with traditional kerambit ergonomics, the "Akita" offsets the ring, thus creating a "thumb pommel" (patent pending!) for maximum grip and safety in full power ice pick grip thrusts. Though primarily intended for ice pick grip, the unique design of the handle also allows for hammer grip, both standard and reverse edge.
We are in the process of fulfilling a military order and will be accepting pre-orders , , , real soon. The civilian version will be single edge with a false edge.
Additional knives of , , , crafty concepts are in the pipeline!
"It is Akita Tactical: Things tactical and practical for today's warrior!"
Marc "Crafty Dog" Denny
President Akita Tactical Inc.
Kevin "Q" Carr:
Chief Design Officer
www.akitatactical.com
Dog Brothers Martial Arts Association
Welcome to Dogbrothers.com! Enjoy our free content and consider checking out or monthly and annual membership programs! Give us two months and we will have you hooked!
DBMA Association Memberships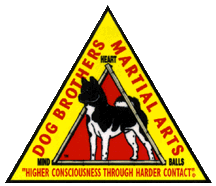 24 – 7 Access | Regular Updates | Extensive Library | Track Your Progress
Where Do I Begin?
Not sure where to start? Keep Reading. We will guide you through the next steps to get you started on your Dog Brothers Martial Arts journey!
Greetings — or as we often say around here — Woof!
A question we often get is the simple yet profound "I like what I see and want to get involved.  Where do I begin?"  This question is asked by beginners, and by those with experience in other systems.
Join the DBMA Association. Our online training library is an immense resource that you will use frequently. Everything is organized for you in one place and very easy to locate.
Certainly you may decide to pick and choose lessons according to your interests.  We have put considerable effort into our videos both being accessible to the less experienced and having substance for the more experienced.  Although we also have also designed most of our courses to be able to "stand alone" so that the experienced can pick and choose those courses which address subjects of particular interest to them, our intention is that there be a cumulative "the sum is greater than the parts" quality when all the lessons are studied and trained.
Our website has a considerable amount of information as does our Martial Arts forum.
If you wish to "begin at the beginning", the questions remains as to exactly "Where to begin?"  Avoiding fortune cookie witticisms such as "At the beginning, Grasshopper" or "The longest journey begins with the first step", for most people we suggest the following progression to establish a good foundation upon which to base one's subsequent development:
The six DVD series "Real Contact Stickfighting" featuring Eric "Top Dog" Knaus and the Dog Brothers.  Although we released this series in the fall of 1993, that it continues to be a solid seller 15 years later is a remarkable thing and is a great testament to the extraordinary performance of Top Dog.Extraordinarily graceful for a true heavyweight (6'4″ and 220 pounds) and the "Fighting Force" around whom the Dog Brothers first coalesced, this series is focused on solo training.  TD shows a movement, the viewer trains a round with him, then there is a fight– as we saw in Dog Brothers Martial Arts "If you see it taught, you see it fought".  To be able to install stick skills modeled on the dominant fighter of his time is a great way to begin.
"Krabi Krabong" by Ajarn Arlan "Salty Dog" Sanford" :  Krabi Krabong is the Thai military weaponry system from which the ring sport of Muay Thai descends. Dog Brothers co-founder Salty Dog traveled to Thailand many times to train and become certified by the legendary Buddaiswan Institute as an "ajarn" (teacher/guro) in KK and used it to change the face of Dog Brothers fighting.This is where your two man training begins.  Although anyone with a background in Muay Thai will find this material particularly accessible, the material is primal and power crazed– always a good thing to have for true fighting skills!– and readily learned by all.   This is where you learn to step through with power and establish the foundations of what we call "bilateralism"– the ability to fight with either side forward, which will be very important down the road as you develop your skills for operating in "360 degree" situations that might arise in the real world.  The drills are actually rather simple, which means that in short order can be trained with power, speed and aerobic intensity.  As always– "If you see it taught, you see it fought"– plenty of good fights showing what you are learning in action.
" Combining Stick & Footwork" by Guro Marc "Crafty Dog" Denny.  Real fights move! One of the most important fighting attributes in real fighting is to be able to hit and block while moving.  Building on the what you trained with Ajarn Salty in the KK DVD, Guro Crafty introduces the triangular footwork of Kali and the basic stick combinations from the Lameco system integrated with footwork and shows how to attack and defend knee attacks. Two man drills done in rhythm allow you to develop your coordination and honestly assess the efficiency of what you are learning.
With these in place, you will be ready to begin exploring the other DVDs.
Check our Instructor Page to find a qualified Dog Brothers Martial Arts Instructor and Training Group near you!
If you want to really deepen and accelerate your growth, a Personal Training Program is the way to go. A PTP allows me to really focus on the particular individual(s) in front of me, whether beginner or advanced.
I enjoy what I do and with someone earlier in his/her path, my goal is to unlock his particular combination of learning modalities (visual, verbal, kinetic, etc) and install the building blocks that will best serve him to not only become someone to be reckoned with in short order but also serve as a sound foundation for growth over time. After all, the mission is to walk as a warrior for all our days!
Learn more about our seminar program! Have Punong Guro Crafty visit your school and receive personal instruction and supervision to accelerate the learning process!
The Adventure continues,
Punong Guro Marc "Crafty Dog" Denny
Featured Free Video
Dog Brothers 2017 Tribal Gathering Highlight Reel
Recent Free Content
Free Videos & Articles For Your Enjoyment & Education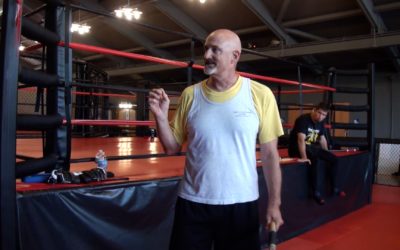 Eric "Top Dog" Knaus from the DBMA Association East Coast Training Camp. Do you believe in what you are doing? Will it really work for you? Also, realize the value in a good training partner. Train well, and train realistically!
Latest Members Only Course
2017 East Coast Camp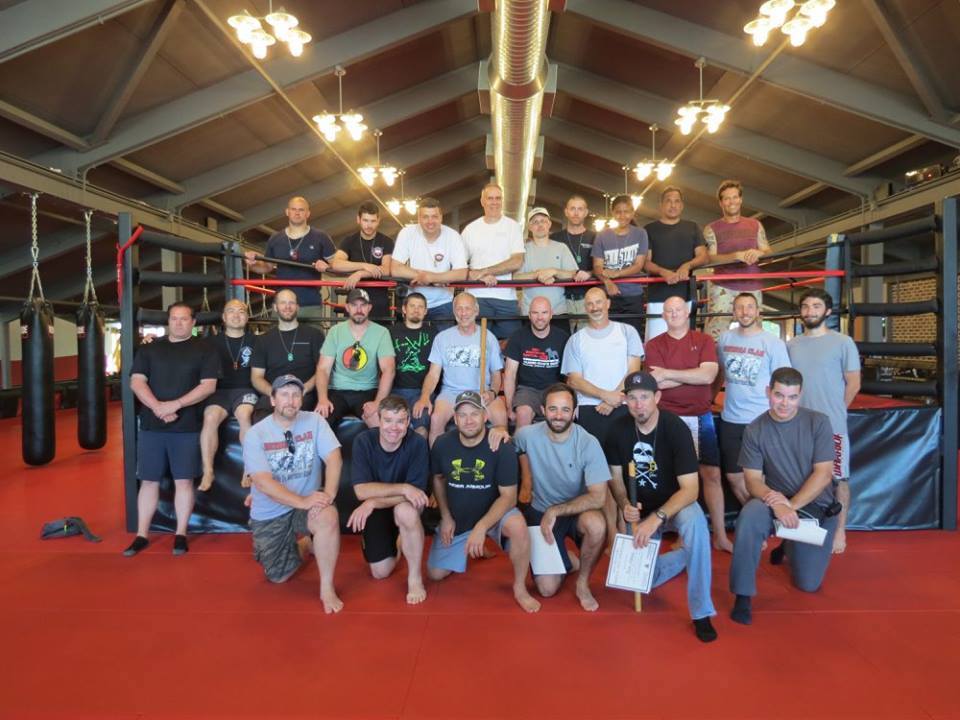 Module 1
Top Dog
Unit 1
DBMA 2017 Camp - Top Dog - 001 - Introduction
Unit 2
DBMA 2017 Camp - Top Dog - 002 - Forehand Diagonal
Unit 3
DBMA 2017 Camp - Top Dog - 003 - Backhand Diagonal
Unit 4
DBMA 2017 Camp - Top Dog - 004 - Forehand Horizontal
Unit 5
DBMA 2017 Camp - Top Dog - 005 - Backhand Horizontal
Unit 6
DBMA 2017 Camp - Top Dog - 006 - Closing
Unit 7
DBMA 2017 Camp - Top Dog - 007 - Disarms
Unit 8
DBMA 2017 Camp - Top Dog - 008 - The Fang
Unit 9
DBMA 2017 Camp - Top Dog - 009 - Foot Smash
Unit 10
DBMA 2017 Camp - Top Dog - 010 - Going Low
Unit 11
DBMA 2017 Camp - Top Dog - 011 - Knife vs. Multiple Opponents
Unit 12
DBMA 2017 Camp - Top Dog - 012 - Conclusion
Module 2
Crafty Dog
Unit 1
DBMA 2017 Camp - Crafty Dog - 001 - Figure 8
Unit 2
DBMA 2017 Camp - Crafty Dog - 002 - Brondo - Figure 8
Unit 3
DBMA 2017 Camp - Crafty Dog - 003 - Uppercut - Horizontal - Downward 3 Count
Unit 4
DBMA 2017 Camp - Crafty Dog - 004 - Time Machine - Double Clock
Unit 5
DBMA 2017 Camp - Crafty Dog - 005 - One Up - One Down
Unit 6
DBMA 2017 Camp - Crafty Dog - 006 - Umbrella - Roof
Unit 7
DBMA 2017 Camp - Crafty Dog - 007 - Abecedario Review
Module 3
Lonely Dog
Unit 1
DBMA 2017 Camp - Lonely Dog - 001 - One Strike, One Step - In, Out
Unit 2
DBMA 2017 Camp - Lonely Dog - 002 - Half, Half, Full - In, Out
Unit 3
DBMA 2017 Camp - Lonely Dog - 003 - Balanced Striking & Moving - Opposite Leg & Arm
Unit 4
DBMA 2017 Camp - Lonely Dog - 004 - Half, Half - Diagonal Down - Horizontal - Uppercut
Unit 5
DBMA 2017 Camp - Lonely Dog - 005 - Half, Half, Full - Partner Drill
Crafty Dog & Lonely Dog Modules Coming Soon!
Recent Members Only Content
The Latest Additions To Our Ever Expanding Online Training Library And Video Archive!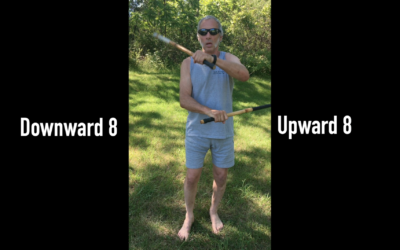 New Members Only Vid Lesson from Punong Guro Marc "Crafty Dog" Denny!
DBMA Abecedario Breakdowns. PG Crafty breaks down the components of some of his Abecedario movements to allow you to build your coordination and smooth stick movement, step-by-step.
UFC Letter
The UFC Letter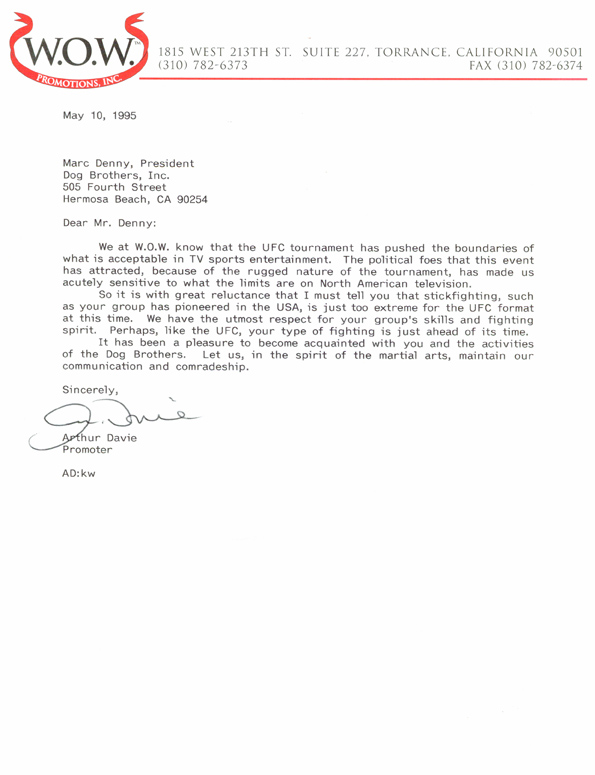 Online Store
DVDs - Downloads - Training Gear - Seminar Registrations - Clothing