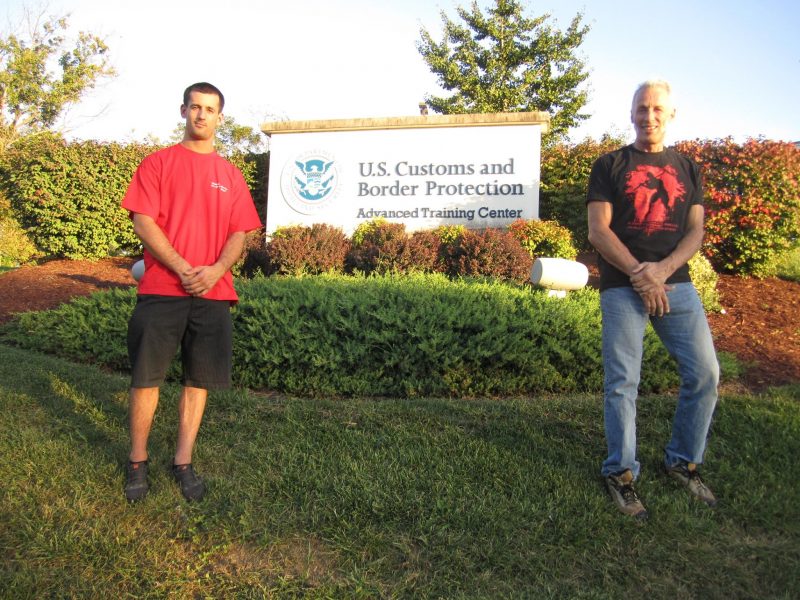 Day Three of the Challenge
With DBMA Guro Splinter Dog Antone Haley at US Border Patrol.
Antone is really something, as mentioned here recently he won the Tactical Games, (he contributed a key insight that played a vital role in the development of DBMA's gun-knife integration material) is San Fran PD, featured in Kali Tudo 4, and is a phenom as a stick fighter.
Working with Border Patrol is a great patriotic honor and pleasure for me, and having Antone along enables me to do my best for the men who patrol the dark, lonely, and dangerous places along our border.
Imagine being alone or with a partner with the nearest help hours away, or part of a 2-4 man BORTAC team approaching a large group of people in the desert many miles from anywhere and you do not know if they are:
a) good hard working people looking to provide for their families, led by a coyote or two who has a lot of money riding on this;
b) drug mules, possibility armed and dangerous, and certainly highly motivated not to be arrested; or
c) a "rip crew", looking to rip off the mules of a competing cartel.
My role as a Subject Matter Expert for BP is "Intermediate Force– going up and down the force continuum".